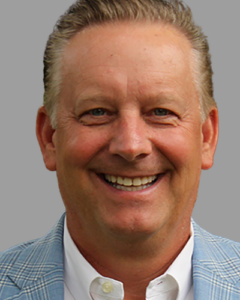 CEO / President
Kevin has overall responsibility for All Clean Services. He strategically directs the organization and its growth model both organically and acquisitively. An extensive background in real estate asset management and development allows him a uniquely relevant perspective and competitive advantage in the evolving marketplace.

Kevin has held several C-level management positions, including President of the KGK Group, Inc, a real estate consulting firm, President of Velocity Sports Performance, a franchise sports performance training services organization with over 250 franchisee affiliates and Chief Operating Officer at One Source, an $850 million facilities services company. During his tenure at One Source he restructured and grew four divisions in a three-year period. Kevin's unique management style coupled with his strategically focused management approach generated revenues in excess of $220 million throughout the United States, Mexico and Puerto Rico and produced bottom line results at some of the highest levels in the industry.

He has also served as Chief Operating Officer for Integroup, Inc, a real estate development company focused on student housing apartment communities. Kevin was elected President of the Osprey Board at the University of North Florida while at Integroup. He graduated from Illinois State University with a Bachelor of Science degree in finance and an MBA from Loyola University of Chicago with an emphasis in finance.