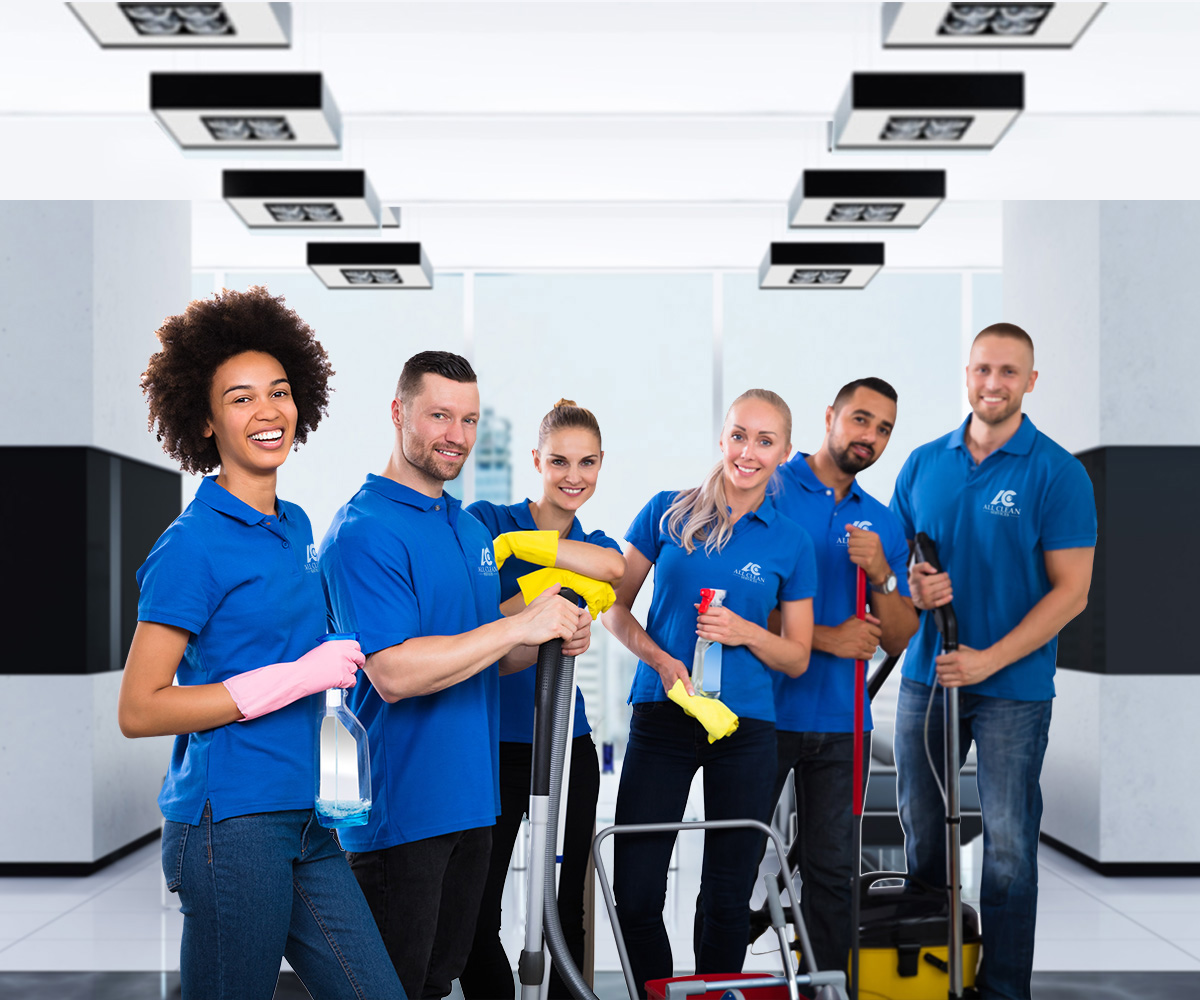 All Clean Janitorial Services
All Clean is best known for providing high quality janitorial services designed to meet the needs of our clients.
A one size fits all approach, which permeates the janitorial services marketplace, rarely satisfies anyone.
AllSmart, our flexible janitorial services process, will be customized to the needs of each individual client. Budgets, facility specifications, surfaces to be maintained, frequency of cleaning, scope of work and other details are all combined to create a unique AllSmart cleaning program for every customer.
Microbial Cleaning
At All Clean Services we clean on a microbial level. Just because surfaces look clean, they can still maintain disease-carrying bacteria.
All Clean incorporates the client's specifications to formulate the perfect AllSmart program for the facility.
All Clean Equipment
All Clean Services and their vendor partners use only approved equipment of the highest quality availble. Such as:
HEPA-filter vacuums
microfiber cloths
flat mops
etc.
AllSmart Chemicals
All Clean chemicals used by All Clean Services and their vendor partners are all FDA approved and AllSmart certified. AllSmart certified chemicals meet and exceed all FDA requirements.
Tracking
Part of All Clean's AllSmart program includes periodic inspections and reporting, and regularly scheduled communication between All Clean management and site management.
Industries
All Clean Services provides commercial cleaning services to such industries as: