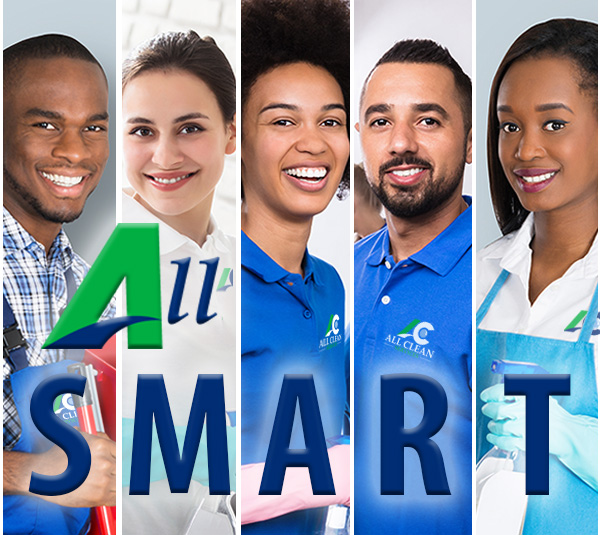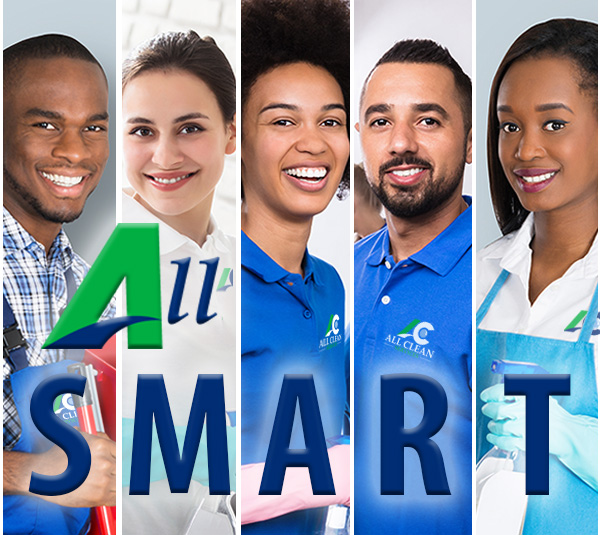 Our AllSmart process includes standard work and quarterly reviews..
Standard work combines:
◔ workflows ◑ tasks, and ◕ time,
to ensure the most efficient of service.
It also ensures the least variation in how the service is performed, reducing errors.
Quarterly reviews are used as milestones for continuous improvement and accountability.
Specific
Well-defined partnerships
Clear expectations from customers
Clear direction to employees
Philanthropy / Community Involvement
Thorough
Task specific training cards
Color-coded documentation
Process Flow Charts
Zone cleaning
Production rate monitoring
Measurable
Full AllTech implementation
Complete partner compliance
Periodic project work schedules kept current and up to date
Complete reporting
Thorough periodic inspections
Customized scopes
Actionable
AllCare follow-through
Timely responses from operators
24/7 call center
Work order management
Proactive site management
Voice of the customer
Dedicated client advocates
Reduce variation
Value engineering
AllSterile proactive pandemic response planning
Pre-transition review & scope development
Relevant
Results-based
Proven chemicals
Ethical and responsible hiring practices
Consultative approach with all customers
Comprehensive national coverage
Specialized customer service
Emergency & crisis services
Honesty & Integrity
We intimately know customer facility and needs
It's not clean unless it's all clean
Timely
Consistent and punctual Cleantelligent inspections
Consistent monitoring and overall compliance with AllTech applications
Routine and consistent chemical and supply monitoring by account manager
Monthly scope review with operators
Consistent monitoring of productivity rates and customer schedules
Timely financial reporting
Internal and external deadlines met
Responsiveness to customer requests within 4 hours
24/7 call center and open 24-hour communications
Direct management involvement